STARTUPS
HQ-quality space solution for seeding & growing teams.
Live, work, play & go solutions
HQ campus-style amenities & spaces
Reduce cash burn by up to 49%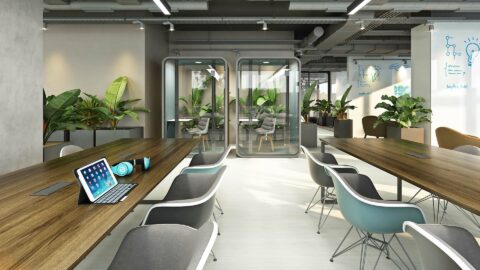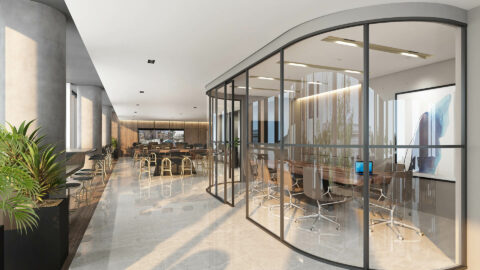 STAK Site™ for Startups
Startups can get a Full Stak of real estate but 49% cheaper.
Our Stak Site at 1900 Broadway in Uptown Oakland delivers an integrated real estate package covering all your needs for LIVE, WORK, PLAY and GO. Keep your autonomy while getting the presence and community that comes with being at a Fortune 500—just like Apple, Google and Facebook give their teams.
Start Ups' Incredible Benefits with Stak
Stak can save up to 48% on your cost of space. Solve your teams needs to Live-Work-Play-Go in an incredibly efficient package that will make your startup's founding team look heroic. When your startup has very limited cash, every dollar is precious. Those savings can extend your runway, allow you gain more traction before raising your next round or even prove to your VC that you are a phenomenal steward of their capital and deserving of their future support. There are too many ways to configure Stak packages to so Contact our team directly to go bespoke and get a customized program in place
Startup life is exciting but you still have to compete against big-tech for amazing talent. If you could save up to 48% on your cost of space and pour those savings into something better (like people!), how much more awesome would your offering be? Even if you were able to attract amazing talent, you then need to fight to keep it. Stak gives your small start-up a big-campus presence at an amazing price. Give your team HQ quality office space, a network full of driven entrepreneurs to mingle with and access to Stak's discounted Class-A apartments and even our 100% EV fleet. Stak allows you to level-up your compensation package and be the employer of choice. Contact Stak now for building a bespoke package of space.
Stak is an incredible partner on your journey to Unicorn status. Stak has ultimate flexibility not only to scale the number of members, but the type of members you require. Our apartments scale from a single bedroom in a 4-bedroom suite to 3 bedroom penthouses, and our office space spans from access to a flex desk up to complete private offices that are lockable and reserved totally for you. Mix and match to meet your companies needs and whether you are a pre-seed company on a shoestring budget or a late stage growth company on your way to IPO, Stak wants to be your partner and sole solution for space. Stak is extremely flexible and has endless options and permutations of packages that we can't possibly all list on our website. Contact your team to go bespoke and develop a custom tailored program fit just for your team.
Stak has the most powerful loyalty and rewards program in the real estate universe. We reward all our members for engagement, creating content, feedback, referrals and just participating in the culture that is Stak. Part of our rewards is for evangelism and supporting our local community of founders and startups by sharing engagement, posts, reviews, comments, likes, views and many other ways to give you soft promotion of your venture. When our members give, they get discounts on space. For members its cash in the bank. Staks incredible loyalty and rewards program has powerful effects because we literally pay people to interact with you which results in everyone being incredibly interested in who you are and what you do. We "pay" through the form of discounts and rebates but it still cost us money! We do it because your participation in our culture and ecosystem is incredibly valuable and we absolutely want Stak to be your sole solution for space from Inception to IPO.
How much better off would your startup or team be if it had up to 48% lower cost of space? Stak's Accelerator program is a more potent catalyst than any other accelerator program in the startup universe. For companies that are accepted into the Stak Accelerator program, Stak provides on-site mentorship, capital, connections to investors and business partners but also access to discounted space (Live-Work-Play-Go), which is possibly the number one cost and biggest risk to an early stage company. Companies that would qualify for the Stak Accelerator are select startups that have promising MVP's and founders, have been validated in some way and are ready to embark on a quest for rapidly scaled growth. If you are a solo founder with an unvalidated idea, you may be a better fit for our incubator program instead.
Incubator programs are more open-minded than accelerators and Stak's incubator program is no different. It is deeply focused on mentorship, ad-hoc support such as business or legal services as well as access to an extreme network of other creatives that can be helpful resources along your journey. At Stak's incubator, we are typically serving Solo founders who are starting with an idea but have yet to develop an MVP, still searching for their founding team, and are still developing a product for a certain market fit. While not an intense programmatic venture, Stak provides an incredible environment and other resources to give more life to early ideas. At this early stage, Stak will likely not provide capital but we also wont require equity. Stak is invested in the relationship with you and finding our future accelerator candidates and other incredible partners down the road.
Explore 1900 Broadway's Stak Spaces to work and collaborate.
Adaptable, affordable office space with instant access to like minded creatives and entrepreneurs. Grow your business from HQ-quality offices, meeting rooms, phone booths, flex desks and more.
Pick access level


Choose a Bronze, Silver or Gold-level membership

Personalize your spaces and services


Add on apartments, desk type and services

Start saving


With resident discounts, Stak rewards and car share