REMOTE TEAMS
Fully furnished spaces for remote team success.
Optimal for 5+ team members
Offices & HQ-quality amenities
Co-living residences available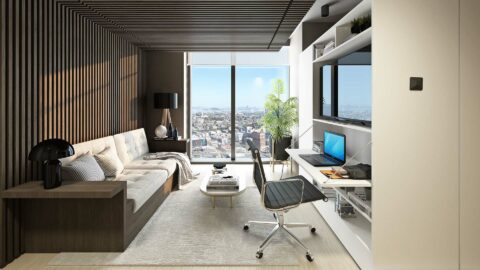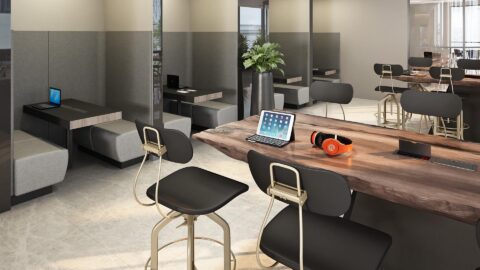 STAK Site™ for Remote Teams
Stak Members get a Full Stak of real estate, but 49% cheaper.
Our Stak Site at 1900 Broadway is a mixed-use highrise tower located on BART that strategically integrates a tailored offering of flex office, apartments, business services, amenities, lifestyle, retail and a rewards program to lower your total "cost of space" by up to 49%.
Stak Benefits for Remote Teams
Stak's integrated offerings can provide incredibly cost efficient solutions while still delivering HQ quality space.
Deliver your remote teams a full Stak lifestyle including everything they need – at a fraction of the cost. Although your remote teams may be smaller in size, it doesn't mean they deserve a lesser setup. Operate effortlessly with Stak, leaving your team to focus on opening that new market, handling your high-value client's product deployment or simply expanding your geographic footprint.
Working remotely doesn't have to mean working alone.
Stak has formal networking and community events designed to bring together hundreds if not thousands of other Stak members. Stak's hospitality efforts include curated professional events, seminars, food and beverage tasting events, networking, group fitness classes, special watch parties for major sports or entertainment events and more. Our special curated designed office and work spaces has everything you need from secluded and quiet focus corners to mingle-ready lounge and café spaces where you can't help but smile and interact with other wonderful Stak Members.
We provide all the resources an office needs to succeed.
Your remote team can plug right into our variety of spaces from heads-down focus work to collaborating with team members and clients. 1900 Broadway is equipped with private desks, flex desks, conference rooms, meeting pods, collaboration suites and a whole lot more.
Add, change and manage your team on the fly.
Whether exploring a new market, growing your current team or even for a temporary deployment – coworking with Stak frees your team up from having to set up offices, living arrangements and transportation needs. Even better, you aren't forced into a long-term lease, saving your balance sheet from showing space you don't need.
Explore 1900 Broadway's Stak Spaces to work and collaborate.
Adaptable, affordable office space with instant access to like minded creatives and entrepreneurs. Grow your business from HQ-quality offices, meeting rooms, phone booths, flex desks and more.
Pick access level


Choose a Bronze, Silver or Gold-level membership

Personalize your spaces and services


Add on apartments, desk type and services

Start saving


With resident discounts, Stak rewards and car share