FREELANCER
Maximized space & savings for the self-employed.
Live, work, play & go solutions
Incredible community productivity
Flexible & Tax Optimized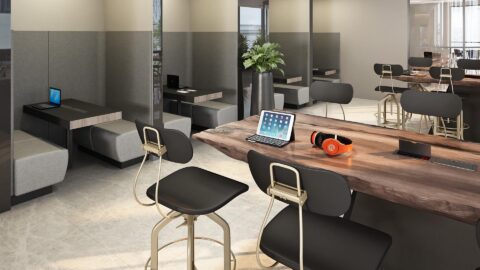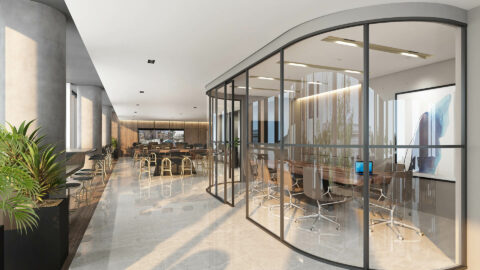 STAK Site™ for Freelancers
Freelancers can get a Full Stak of real estate but 49% cheaper.
Freelancing should mean freedom, not frugal. 1900 Broadway in Uptown Oakland delivers an integrated real estate package covering all your needs for LIVE, WORK, PLAY and GO. Keep your autonomy while getting the presence and community that comes with being at a Fortune 500—just like Apple, Google and Facebook give their teams.
Stak Benefits for Solopreneurs and Freelancers
Even though you are an "Army of One", you still have an entire need to Live-Work-Play-Go.
You are your company's sole provider and we want to be your sole provider of space. Stak and its network of space including offices, apartments, amenities and even a 100% EV car fleet will custom design a solution that will empower you to be the best version of you just the way you want to be. Other Stak members were able to increase Take-Home Pay by up to 48%4 versus the way they used to use "space". Whether you are in an industry that affords you 100% WFH, hybrid, or actual in-office work, we have custom packages built for you. Stak reverse engineered the "cost of space", holistically considered your needs for office, apartments, lifestyle and transit to We understand exactly what kind of financial pressure you solopreneurs are facing and we endeavored to be your perfect solution.
Solopreneurs and freelancers may work for themselves but they don't want to exist alone.
Stak has formal networking and community events designed to bring together hundreds if not thousands of other Stak members. Stak's hospitality efforts include curated professional events, seminars, food and beverage tasting events, networking, group fitness classes, special watch parties for major sports or entertainment events and more. Our special curated designed office and work spaces has everything you need from secluded and quiet focus corners to mingle-ready lounge and café spaces where you can't help but smile and interact with other wonderful Stak Members.
Explore 1900 Broadway's StakSpaces to work and collaborate.
Adaptable, affordable office space with instant access to like minded creatives and entrepreneurs. Grow your business from HQ-quality offices, meeting rooms, phone booths, flex desks and more.
Pick access level


Choose a Bronze, Silver or Gold-level membership

Personalize your spaces and services


Add on apartments, desk type and services

Start saving


With resident discounts, Stak rewards and car share